How to Install XUI Panel (XUI.ONE) in 2023 – Step By Step Tutorial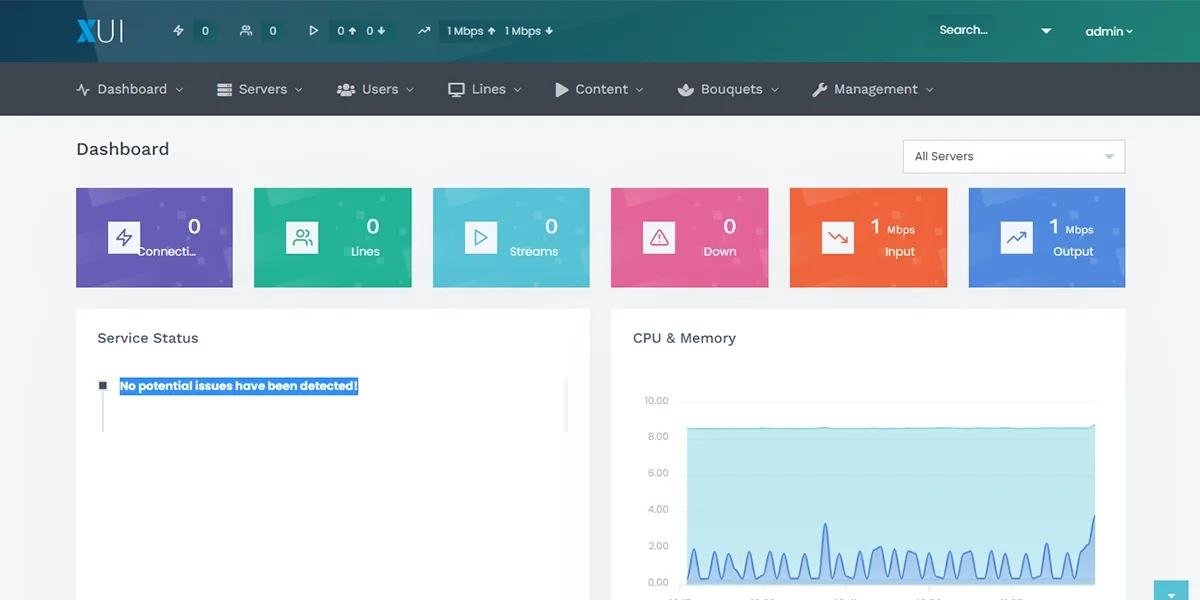 Explore XUI.ONE, the acclaimed paid IPTV panel crafted by GTA. Offering an array of impressive features and heightened security.
Embark on the installation adventure
Although new releases and licenses for XUI.ONE have been discontinued, savvy users have discovered the XUI.ONE crack as the exclusive means of accessing this premier IPTV panel today.
Join us as we navigate the streamlined installation process of XUI.ONE's latest official release on a server equipped with Ubuntu 20.
Step 1: Download Archive & Install
xuione.zip - 650.97 MB
After downloading the archive upload it to /root folder of your server and execute the following commands as root.
apt-get update
apt install zip unzip -y; unzip xuione.zip
cd /xuione
chmod +x install; chmod +x crack.sh
./install
Step 2: Crack
./crack.sh
The panel installation wasn't difficult. You can connect now within your panel load balancers to it, and the automatic installation works well.
Don't forget to check our XUI Panel Commands Article:
XUI.ONE Panel Commands: Troubleshooting XUI Panel Issues
Tools
The release comes with a tools script to help you repair an installation you no longer have access to or are having issues with.

To execute: /home/xui/tools [OPTION] [ARGUMENTS]

Here are the options:
rescue - Create a rescue access code for the admin panel.
user - Create a rescue admin user for the admin panel.
mysql - Reauthorise load balancers on MySQL.
database - Restore blank XUI database.
migration [optional: *.sql] - Clear migration database, optionally imports selected SQL file into xui_migrate database.
flush - Flush blocked IP database.
ports - Regenerate ports from SQL table.
access - Regenerate access codes from SQL table.
Leave a comment if you have installation questions.
---
💡
Members can easily download the archive from our mirror directly to the server. Sign up for a free member account without any cost.